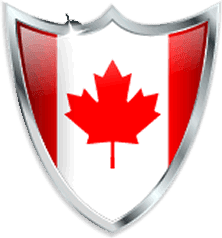 Canadian based sports betting is handled a little bit differently than other forms of legal gambling you find in Canada such as casino and poker betting. Rather than being left to provincial governance, sports betting is permitted as an exception to the national criminal code, and is available through a three team minimum parlay wager. Participants can place their wagers at any of the various retail outlets or online.
Efforts are being made to pass legislation to modify the criminal code and eliminate the three team parlay requirement on sports betting in Canada. Previously Bill C 290 was introduced and made it through discussions and preliminary levels over several years, however it was finally killed and was replaced by Bill C 221 dubbed the Safe and Regulated Sports Betting Act. If the bill had passed, it would have allowed Canadian based sports betting services to accept wagers on any race or fight, as well as on any single sports event or contest.
Unfortunately for supporters of the bill, it was not passed, and Bill C 221 is officially dead in the water. The good news is that Canadian residents do have access to placing bets on single sports events through legally licensed offshore sportsbooks that accept Canadian residents as bettors. Read more about this in the section directly below.
Is It Legal To Bet Sports Online In Canada In 2023?
Canadian residents can legally place bets at licensed and regulated sportsbooks that are located outside of the nation's borders, also known as offshore sportsbooks. Included in this category are several world renowned online sportsbooks that are licensed through the Kahnawake Gaming Commission in Canada. Unlike Canadian based sportsbooks that are restricted to a three team minimum parlay wager, licensed offshore sportsbooks allow a wide range of wagering options, including betting on single games, matches, races or events. There are no provisions within the Canadian criminal code that make it illegal for Canucks to participate in online sports betting at legally licensed and regulated offshore sportsbooks.
Most Trusted Sportsbooks That Can Legally Accept Canadian Players In 2023 – Play In CAD

The following online sportsbooks are the most reputable in the industry and are legally licensed to accept all Canadian players. We are currently working on offering detailed reviews for each of these sites so CA players can learn why they are a good choice. Until then, you can rest assured that each site listed below is legally licensed and regulated and are some of the most trusted sites open to Canadian players.
| Site Name | Bonus | Rating | Software | Canadian | VIsit Site |
| --- | --- | --- | --- | --- | --- |
| | 100% Up To $200 | | In House | | Visit Site |
| | 50% Up To $1,000 | | In House | | Visit Site |
Faq's About Betting On Sporting Events In Canada – How To Do It Legally
What Types of Sports Events Are Included In Legal Canadian Online Sportsbook Gambling?
Canadian sports bettors will find that they have access to an extensive range of betting lines at online sportsbooks that cover a wide selection of sports categories, including NFL, NBA, MLB, NHL, soccer, tennis, golf, horse racing, Nascar, MMA, UFC, swimming, rugby, darts, Cricket, volleyball, handball, snooker, motor sports and cycling, to name a few. The range of sports covered and betting lines will vary from site to site.
Is It Safe To Bet On Sports Online In Canada?
Online sports betting is extremely safe as long as you are limiting your access to only those internet based gambling sites that are legally licensed and regulated, and that are subject to legitimate regulatory oversight. The online sportsbooks recommended in this guide are all legitimately operating within the industry. Bookmakers who do not subscribe to licensing requirements and definitively high industry standards are the types of questionable and predatory operations that bettors should avoid at all costs.
What Should I Look For In A High Quality Canadian Friendly Online Sports Betting Site?
All of the online sportsbooks that we list on this page met specific criteria in order to be considered for inclusion in this guide. Our standards are more stringent than the minimum licensing requirements that allow an online gambling site to operate within the industry, so you may not see every single licensed bookmaker listed here. We restrict our recommendations to only those sites that provide the legally sanctioned, secure and high quality betting environment consistent with the absolute best performance and services that the industry has to offer.
Here are a few of the requirements that must be met to be included in our guide:
Must be legally licensed and subject to legitimate regulatory oversight with proof of good standing.
Must hold compliance certifications issued by a third party agency.
Must employ a technologically advanced security profile.
Must offer competitive betting lines and payouts that are consistent with the bookmakers in Las Vegas.
Must offer bonuses and promotions that carry reasonable and attainable wagering requirements.
Must cover a wide range of sports events, matches and contests.
Must offer live betting and live in play betting features as well as a high performance mobile application for betting from tablets and smartphones.
Customer support staff must be knowledgeable and responsive.
Banking suite must demonstrate efficiency, fast payouts, and offer a robust selection of deposit methods and withdrawal options.
Reputation among both bettors and industry professionals must be impeccable throughout the gambling industry.
Interface must be user friendly, aesthetically pleasing and innovative with intuitive navigation.
Our complete list of elements that we scrutinize within an online sports betting operation is much to lengthy to publish here in its entirety. Relying on the input of industry professionals who are trained to perform this type of intense review process can save you a great deal of time and heartache by directing you to legally sanctioned online sportsbooks that have been carefully vetted for legitimacy and quality.
Do I Have To Pay Taxes On My Sportsbook Winnings?
In general, Canadian gambling laws do not require players to pay taxes on gambling winnings. There are some exceptions, and one of them is for professional bettors who make a living from betting. These individuals would be required to pay income taxes on their winnings. Please contact a tax attorney for comprehensive information regarding tax requirements concerning gambling winnings associated with sports betting.